Main Menu

Quick Links

Seasons

Supporters
Japanese Food - So Many Styles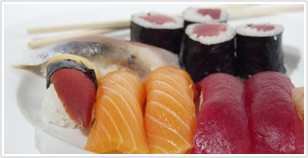 Many tourists are happy to eat at their hotels' restaurants, knowing that they are not likely to experience problems with ordering or making a reservation amongst other things. Given the outstanding quality of many hotel restaurants in Asahikawa, this is completely understandable. However, those willing to be a little adventurous will more readily find dining experiences to be remembered.

Ramen is probably the most famous Asahikawa food. It is available all over Japan in many varieties, but Asahikawa ramen has the reputation for being the nation's best. It is essentially a hot bowl of noodles and vegetables in a rich soup broth. It is served in either of three styles; Shoyu (soy sauce flavour), Shio (salt flavour) or Miso (miso flavour). Aside from ramen, Asahikawa provides access to all of the tastes of Japan. Yakitori, yakiniku, tempura, sushi, sashimi, sukiyaki, okonomiyaki, and nabe are just a few styles of eating to be enjoyed. If you feel homesick and wish to sample flavours closer to home, don't panic. You'll be able to find Mexican, Italian, Indian, Vietnamese and Chinese food amongst others. Prepare to be surprised. Although generally a reservation is not necessary, you may wish to reserve to be absolutely sure of getting a table. At certain times of the evening or week, restaurants will be busier than usual, so you may have to be a little patient and spend a short time waiting.



SIGHTSEEING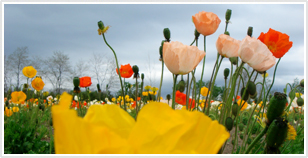 Tomita Lavender Farm
富田ファーム
As far as day trip ideas from Asahikawa go, Tomita Farm is a great choice. A 10ha lavender paradise, Tomita Farm provides ample opportunity for relaxed walks surrounded by a seemingly endless patchwork of color.

More Information
DRIVING & CAR RENTAL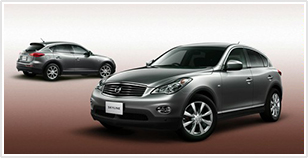 Asahikawa Car Rental & Driving Hokkaido
Find all the information you need for a safe and comfortable driving holiday in Hokkaido. Everything from information about International Drivers' Licenses, road signs and regulations, English navigation systems, emergency information, maps and more.

You can also use our car rental search and reservation tool to help you save time and money and to settle on the perfect vehicle for your needs.

As with all travel related matters, doing some basic research is the key, and this page is the best place to start if your looking to drive in Hokkaido this year.



More Information