Main Menu

Quick Links

Seasons

Supporters
Renting a car?

- Start Here

Renting a car in Hokkaido is a great option for getting around while economizing your time and budget. With a relatively low population density, a plethora of tourist destinations, and well managed, safe roads, Hokkaido is a driver's paradise.

Having said that, there's no substitute for doing your homework before you get behind the wheel. Below is a good starting point for familiarizing yourself with what's required when driving in Hokkaido.

Search Cars
and Prices
(travel.ian.com)
International
Driver's Licenses
(Toyota Rent-a-car)
Traffic Signs and Regulations
(Toyota Rent-a-car)
English Navi.
Systems
(Toyota Rent-a-car)
Driving Hokkaido
Handbook
(Hokkaido Gov. PDF)

A Quick Note on Winter Driving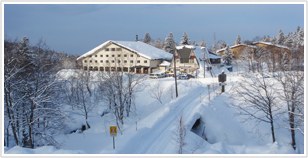 Buses are an inexpensive way of heading to the mountains from Asahikawa, but some prefer the hands-on approach that comes with driving themselves. This is easy enough provided you bring your international driver's license with you and manage not to lose your passport along the way. The road conditions are generally very good as a result of the meticulous snow clearing operations on the part of the city and surrounding towns but can become difficult quickly. The majority of roads are un-salted so for the entire time you will be driving on snow or ice on snow tires. This is not altogether difficult but can be tense for first timers. Really, it does not take long to get used to but remember that initially you will be facing foreign signals and road signs and this can be a little distracting. Note also that during winter some smaller roads may be permanently inaccessible. Try to stick to main roads when possible.
Why rent a car?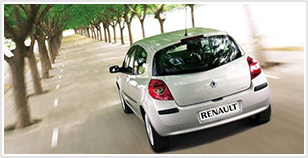 In a word "access". Despite Asahikawa's growing popularity and reputation, the transport system available to tourists, though improving, still leaves a lot to be desired. With an abundance of natural beauty and adventure lying just beyond the city's outskirts, you would be excused for thinking that shuttle busses ferry nature hungry tourists to all parts of central Hokkaido dozens of times a day. Sadly, this is not the case, and many incredible destinations are only available to tourists via an uncomfortable combination of public transport and taxi.

With a car, your sightseeing, skiing, hiking, camping, fishing and accommodation options improve dramatically. Access to outstanding ski areas like Kamui Ski Links, Asahidake, Kurodake, and Tokachidake becomes simple and you can often visit several in a day to find the best snow conditions. Furano is 90 minutes away, Sapporo 2 hours. The famous hot spring (onsen) areas of Sounkyo, Tenninkyo, Asahidake and Shirogane are all within 2 hours. The beach (90 minutes), and all of the golf courses on the fringes of the city are easily accessible.

If you have decided to hire a car, or at least want to have the option available, be sure to have a valid International Drivers License with you, a valid license from your country of origin as well as a credit card. These three items and a little paper work should see you on the road to great times in central and northern Hokkaido in no time.
FEATURED HOTEL

Loisir Hotel Asahikawa
The Loisir Hotel is one of the finest hotels in Asahikawa. Experience comfort, great dining and exceptional service at an affordable price.
Situated close to the city centre and nightlife district, the Loisir deserves to be regarded as the best choice for tourists to Asahikawa.

Read More

Check Price & Availability
Sightseeing Locations

Asahiyama Zoo
Asahikawa's Asahiyama Zoo has become the city's most popular tourist attraction in recent years, replacing Asahikawa ramen (hot noodle soup) for that particular title.

With a ridiculously low entrance fee, modern and innovative enclosure design, and commitment to improvement for both animals and visitors, it's really a great day or night out.

Asahiyama zoo is open for both the summer and winter seasons with only a short period of down time for the summer to winter season transition.
Asahiyama Zoo