Main Menu

Quick Links

Seasons

Supporters
Winter Events & Attractions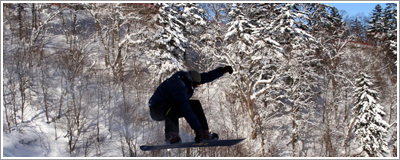 Asahikawa Winter Festival

Where: Asahikawa City [Tokiwa Park]
When: Second Week of February

The Asahikawa Winter Festival will celebrate its 53rd anniversary around Tokiwa park. The International ice sculpture competition will be held at the same time in main shopping street, Kaimono koen. The lit up snow and ice sculptures are a must see for winter visitors.


Read More

International Ice Sculpture Contest

Accommodation

Galleries

Sapporo Yuki Matsuri (Snow Festival)

Sapporo City
Second Week of February
Join over two million visitors for the world-renowned snow festival in Sapporo. Big, colorful and memorable.

Visit the official site

Sapporo Accommodation

Fuyu no Dobutsuen
(Asahiyama Zoo Winter Session)


From the start of November to the start of April. The winter zoo is just as much fun as the summer zoo but be sure to dress warm. Be sure to catch the penguin march and the polar bear enclosure.


Read More
The Winter Calendar
DECEMBER

Furano kan-kan mura
(Furano Chill Village)

End of Dec. to the end of March (Furano).
You can experience "the real cold" of Hokkaido in uniquely relaxing surroundings.



Furano Accommodation


Official page

Ice Village in Tomamu
Dec. 23 to the end of March (Shimukappu)
Tomamu is loaded with winter activities. Relax in the ice bar, enjoy a night with a twist at the ice hotel, carve your own ice mug, and defrost at the bonfire cafe. As well as great skiing/boarding, visitors can find dog sledding and hot air balloon tours amongst many other activities.

Accommodation - Tomamu Alpha Resort

Official page

Tokimeki Road
(Sparking Road)

The end of Dec. to the end of Jan. (Shibetsu-shi)
Handmade lights decorate a 10km long stretch of road.
JANUARY

Become a Furano/Biei local in winter

Mid Jan to Mid Feb. (Biei / Furano area)
Many events to celebrate winter. Free shuttle bus and lots of winter activities.



Higashikawa Kori Matsuri
(Ice festival)

Jan 16 ~18 (Higashikawa)
Fireworks, Ice sculptures, and many other events that the whole family can enjoy.




Shikaribetsu Kotan

Jan. 20 to Mar. 30 ( Lake Shikaribetsu)
Winter village (kotan in Ainu) is open allowing people to experience winter living. Ice bars, Ice Hot springs, and many other activities will try to make you forget the cold.


Sounkyo Hyobaku Matsuri
(Icicle festival)


End of Jan. to end of March (Sounkyo)
The preparation of ice columns and ice dorms takes more than 2 months in a natural environment. They are lit up at night for a beautiful effect. The winter fireworks are a phenomenal sight.

Sounkyo Onsen Accommodation

Visit the official site

Shumarinai Lake Wakasagi Fishing
(Ice fishing)

End of Jan to mid March (Horokanai)
Shumarinai Lake is the biggest manmade lake in Japan. Ice fishing is popular in this area.
FEBRUARY

Higashi-kagura Shinrin koen Fuyu Matsuri
(Forest Park Winter Festival)

Beginning of Jan (Higashi Kagura)
The roadside is decorated with candles lit up in small snow igloos.
[ coming soon ]

Yakiniku Matsuri
(BBQ festival in winter)

Mid Feb. (Kitami)
Kitami city has the most BBQ restaurants per capita in Hokkaido. A ticket costs only 1,000 yen and includes 3 different meats, plate, chop sticks, and one drink. Enjoy a BBQ in below freezing temperatures.



Kitami Accommodation


Visit the official site (Japanese)

Snow Mobile Tour Festival
Mid Feb. (Kitami On-ne-yu area)
The Snow mobile park is open from December.
[ coming soon ]





Pippu Ski-jo Matsuri
(Ski hill festival)

Mid Feb.  (Pippu)
Discounted lift tickets, bingo, and fireworks.



Visit the official site (Japanese)

Kanayama Lake Hyojyo-bakansu
(Vacation on ice)

Mid Feb.  (Minami-furano)
The day is full of activities, ice fishing, snow rafting, and other! [ coming soon ]




Miyasama Kokusai Ski Marathon
(International Miyasama Ski Event)

Mid Feb.  (Biei)
One of the oldest cross-country skiing competitions in Japan, actively supported by the Japanese Royal Family.
[ coming soon ]



Winter in Asahikawa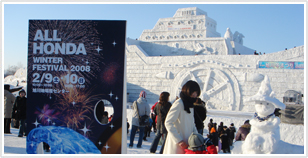 The primary draw card to Asahikawa during the winter months is without question the quality of snowboarding and skiing to be had. Asahikawa comfortably sits in the heart of the Taisetsu mountain range (Taisetsuzan) and is the perfect base to launch skiing and snowboarding adventures to some of the finest powder locations Hokkaido has to offer. Kamui, Asahidake, Kurodake, Pippu and Furano are all easily accessible from Asahikawa. As an added bonus, skiers and snowboarders have the luxury of relaxing in the city at night and enjoying some of the local food, beer, and entertainment.



Ski-in ski-out winter accommodation


Asahikawa Hotels
As popular as skiing and snowboarding are in this part of Hokkaido, there are many other winter activities and attractions that should not be overlooked. The annual winter festival held in early February is an eye-pleasing spectacle of snow, ice, light and fireworks. The main shopping street Kaimono Koen is lined on both sides from start to finish with ice sculptures made by teams from all over the world. The effect is stunning, particularly at night when they are illuminated with colored light. Another winter activity to be had in Asahikawa is dog-sledding. Not what you would really be thinking as an option at the start of your trip but there you go, it's available to you in Asahikawa. As a change of pace, the now famous Asahiyama Zoo is open during the winter. The zoo has become Asahikawa's number one tourist attraction, so if you get the chance, check it out along the way.
Asahikawa is cold but beautiful during the winter. It provides a great base for enjoying all things winter. You will not be disappointed.

Related Information:

Accommodation:


Ski-in ski-out winter accommodation


Asahikawa Hotels


Furano Accommodation


Asahidake Onsen Accommodation


Sounkyo Onsen Accommodation

Tours & Activities


Dog-Sledding in Asahikawa


Tour Information

Galleries


Winter Photo Gallery


Winter Festival Photo Gallery


Ice Sculpture Contest Gallery


Kamui Ski Links Gallery


Featured Hotel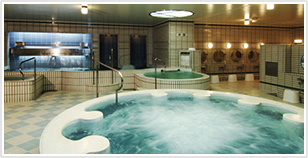 Loisir Hotel Asahikawa
The Loisir Hotel is one of the finest hotels in Asahikawa. Experience comfort, great dining and exceptional service at an affordable price.
Situated close to the city centre and nightlife district, the Loisir deserves to be regarded as the best choice for tourists to Asahikawa.

Read More

Check Price & Availability
Winter Sightseeing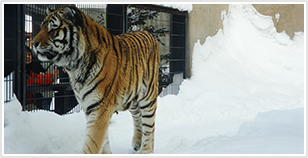 Asahiyama Zoo

Asahikawa's Asahiyama Zoo has become the city's most popular tourist attraction in recent years, replacing Asahikawa ramen (hot noodle soup) for that particular title.

With a ridiculously low entrance fee, modern and innovative enclosure design, and commitment to improvement for both animals and visitors, it's really a great day or night out.

Asahiyama zoo is open for both the summer and winter seasons with only a short period of down time for the summer to winter season transition.



Read More
ACCOMMODATION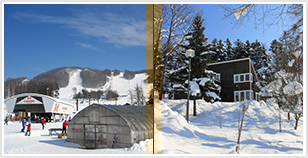 Kitoushi Forest Park
Getting the greatest value out of your time and money in central Hokkaido has never been easier. Kitoushi Forest Park and adjacent Canmore Ski Village can be found a mere 25~30 minutes by car from Asahikawa City centre in Higashikawa Town. Kitoushi Forest Park sits at the foot of the Daisetsuzan mountain range, making it the perfect starting point for a thorough tour of central and northern Hokkaido ski fields.



Accommodation Overview

Type A cabin

Type B cabin

Type C cabin
FEATURED BAR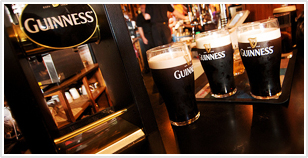 The Den International Bar
The Den International Bar should definitely be the first choice for international visitors looking to sit back in comfort and reminisce about their day's activities over a few drinks. With a solid food line- up and great foreign beer selection, the Den is a great place to simply pull-up a stool, have a beer, watch some sport, and compare notes with fellow travelers about ski conditions and sightseeing locations. If you're here for more than just a few days, The Den is a must!



More Information