Experience Hokkaido
Outdoor experience - Summer
Hiking/trekking

Photo tour with professionals

Hot air balloon ride

Horseback riding

White water rafting

Canyoning

Canoeing

Kayaking

Fossil tour
Outdoor experience - Winter

Ski/snowboard

Snow shoeing

Snow mobile ride
Tubing

Ice fishing

Dog sledding
Indoor experience

Cooking

Pottery

Blowing glass

Wood craft
Featured This Month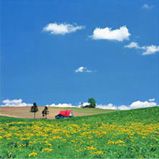 Discover Biei
Biei is like a page from a picture book, capturing spreading rolling hills and an almost complete panoramic view of the Taisetsu mountain range...

READ MORE

Featured Hotel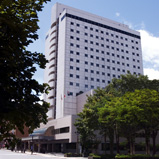 Loisir Hotel Asahikawa
The Loisir Hotel Asahikawa is one of the finest hotels in Asahikawa. Experience comfort, great dining and exceptional service at an affordable price...

READ MORE
Don't Miss
Asahiyama Zoo
Asahikawa's Asahiyama Zoo has become the city's most popular tourist attraction in recent years, replacing Asahikawa ramen (hot noodle soup) for that particular title. With a ridiculously low entrance fee and plenty to see, it's really a great day out...

READ MORE

RELATED:



Access


Asahikawa City


Asahikawa's Neighbours


Asahiyama Zoo


Aibetsu Town


Biei


Bieiland


Daisetsuzan National Park


Furano


Fukagawa


Higashikawa Town


Hokkaido


Horokanai


Kamui Ski Links


Otokoyama Park


Tomita Lavender Farm