Hot Springs close to Asahikawa
One of the unique pleasures to be experienced in and around Asahikawa is the ability to visit an onsen (hot spring) to relax and rejuvenate the body.

More than simply a hot bath, onsen typically use volcanic, mineral-rich water in their baths, the combination of temperature and minerals aimed at encouraging relaxation.

In and around Asahikawa there are multiple onsen hotels and resorts up to the task of relaxing you, each offering their own unique take on the onsen experience. Some offer great scenery, others a wide variety of baths, some offer outdoor baths, others offer ice cold baths. Many offer the full complement.

At some onsen hotels you are required to be a guest in order to use the baths, while other hotels accept bathe-and-run customers. Whatever the case may be, you will not be disappointed with the experience, and your body will thank you for it.

There are a number of potential stumbling points with taking an onsen for the first time. The first step is to make it to the correct location, as men's and women's baths are generally quite a distance apart, sometimes on different floors of the hotel.

After that, take your time, and just follow the lead of the seasoned campaigners. Remember to scrub down thoroughly before you get into one of the baths, and take care to rinse all soap from your body prior to going in. More detailed tips can be found HERE.

Enjoy!


Onsen (hot springs) in town
Higashi Asahikawa, Asahikawa
Tatsuno Yu (Dragon Hot springs)

The water is full of iron and its color is a bold dark red. The founder is said to have had a dream about hot springs one day, and that a dragon instructed him to dig where Tatsuno Yu is now.

Hot spring water contains iron, minerals etc.


Effective for neuralgia, muscular pain, arthritis, stiff shoulders.



 From JR Asahikawa train station, take Asahiyama Zoo road (Route

140) Turn left at Route 542 in Higashi Asahikawa. Tatsuno Yu is just after the JR Higashi Asahikawa station. About 20 min.

Higashi Kagura-cho
Mori no Yu Hanakagura (Forest Hot Spring)

Very close to Asahikawa Airport. There are sport facilities around this onsen including a park golf course, tennis courts, a small dam for fishing, and plenty more. It would be ideal for a family. Accommodation and restaurants available.

Weak alkaline spring water, lower temperatures in springtime


Effective for neuralgia, arthritis, over sensitivity to cold, fatigue, and

tense shoulders.



 From JR Asahikawa train station, take Asahikawa,Higashikagura,


Higashikawa Line (Route 294)  About 30 min




 Free shuttle bus (no reservation required)


Leaving ESTA in front of JR Asahikawa train station at 11:00
Leaving Hanakagura at 4:30pm

Leaving Asahikawa Airport at 3:30pm and 5:30pm
Leaving Hanakagura at 10:15am
Pippu-cho
Youyu Pippu

Youyu Pippu has a nice hotel and restaurants at the bottom of Pippu ski hill. There is also a park golf course nearby with beautiful scenery.


Koumeiseki Hot spring water


Effective for over sensitivity to cold, neuralgia, rheumatism, tense

shoulders.



 From JR Asahikawa train station, take Route 40 or 39 to Pippu.
 About 40 min



 Dohoku Bus terminal: take 32 bus to Pippu
 About 50 min. One-way ¥590
Toma-cho
Health Chateau

Located in Toma Sport Land. There is a large camping ground, cottages, obstacle course, Toma World of Insects Center, Papyon Chateau, and much more.



Hot spring water contains natural lime flower, and water from

Oshamanbe natural radium hot spring


Effective for over sensitivity to cold, stiff shoulders, fatigue, aching

joints etc.



 From JR Asahikawa train station, take Route 39 to Toma.
Turn right at "Michino Eki Toma" About 30 min




 Dohoku Bus: Bus 70 to Toma from 1jyo 8chome bus stop
  About 50 min. One-way ¥510
Aibetsu-cho
Kyowa Onsen

Aibetsu-cho is known as a "Mushroom town" where you can try a Full course menu of famous, fresh, local mushrooms. Their Onsen water is naturally carbonated and great for drinking.

Hot spring water contains calcium, magnesium, carbonic acid, and

hydrogen salts


Effective for neuralgia, rheumatism, and arthritis.



 From JR Asahikawa train station, take Route 39 to Aibetsu. Turn left at Aibetsu downtown to Route 101. About 30min




 Dohoku Bus: Bus 5 to Aibetsu via Pippu from Dohoku Bus terminal.
 Free Shuttle bus from JR Aibetsu station (reservation required)
    About 65 min One-way about ¥600

Recommended Onsen
There are a large number of Onsen Hotels to choose from in the mountains surrounding Asahikawa, all with the principal purpose of helping people to relax their bodies and relieve stress. The choice of which to go to, especially for first time visitors, can be a little difficult to make. The list below will hopefully make your choice a little easier.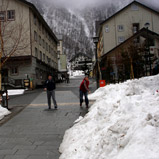 Sounkyo
Sounkyo is the largest onsen village near Asahikawa, and as such is able to boast the largest selection of small, mid-sizes and large onsen hotels, all proving stunning views of the rock cliffs and Ishikari river. Famous with tourists for many years, the area's ability to look after visitors is well-honed.

coming soon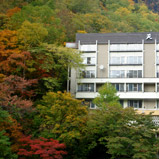 Tenninkyo Onsen
Like Sounkyo, Tenninkyo offers spectacular scenery all year round. The Hagoromo waterfall and Shikishima waterfall are a picturesque walk upstream of the onsen village which lies nestled between steep cliffs and tall trees. At the restaurants you will be able to sample the local delicacy, sashimi Terapia fish.

coming soon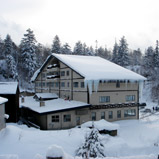 Asahidake Onsen
If you enjoy hiking or skiing, this is the place to stay. Enjoy the stunning alpine scenery during the day and then relax at one of the famous onsen hotels in the village at night. The Onsen village itself is quite small, but offers exceptional accommodation and exquisite dining. Definitely worth checking out!

coming soon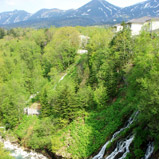 Shirogane/Tokachidake
Onsen
Shirogane offers Japanese and western-style accommodation, quiet surrounds and perfect views of Mount Tokachi and the Biei river. It is a small but stunning onsen village, popular with people looking to enjoy the tranquility of nature.

coming soon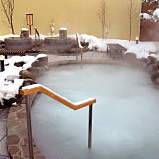 Onsen-How to

When attempting something new for the first time, it is quite easy to make mistakes. Taking an onsen is of course no different, and although the protocols may seem a little daunting at first, really there is nothing much to it. There are only a couple of key things to pay attention to.