Onsen vs Sento: Hot Springs & Public Baths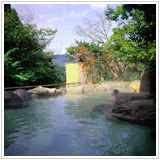 Onsen and sento differ primarily on the basis of the water used as well as their location. Onsen use mineral-rich spring water, often from volcanic springs, while sento use standard water with some or no mineral additives.

While most neighbourhoods in Japan will have their local sento to look after suburban residents, onsen tend to be found in sightseeing, countryside settings in the form of Onsen Resorts. In Northern Hokkaido, regions such as Sounkyo, Asahidake, Tenninkyo, and Shirogane are good examples, and while many local people would frequent their local sento daily, onsen tend to cater predominantly for overnight tourists.

With a recent decline in the traditional bathing culture amongst Japanese people, both sento and onsen have had to re-invent themselves to fight for customers. Bathing areas in both are constantly becoming more elaborate, with better views, mineral compositions, varied temperatures, and improved ambience becoming the critical sales points.
The purpose of both onsen and sento is to help people to relax and unwind and they are spectacularly successful in doing so. With so many great sento and onsen choices available in and around Asahikawa, it is easier than ever for you to enjoy some incredibly relaxing Japanese culture.

RELATED:




Onsen Etiquette
Asahikawa Onsen



Recommended Onsen
There are a large number of Onsen Hotels to choose from in the mountains surrounding Asahikawa, all with the principal purpose of helping people to relax their bodies and relieve stress. The choice of which to go to, especially for first time visitors, can be a little difficult to make. The list below will hopefully make your choice a little easier.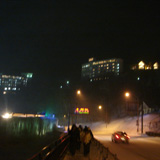 Sounkyo
Sounkyo is the largest onsen village near Asahikawa, and as such is able to boast the largest selection of small, mid-sizes and large onsen hotels, all proving stunning views of the rock cliffs and Ishikari river. Famous with tourists for many years, the area's ability to look after visitors is well-honed.

coming soon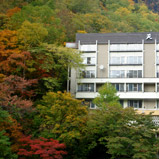 Tenninkyo Onsen
Like Sounkyo, Tenninkyo offers spectacular scenery all year round. The Hagoromo waterfall and Shikishima waterfall are a picturesque walk upstream of the onsen village which lies nestled between steep cliffs and tall trees. At the restaurants you will be able to sample the local delicacy, sashimi Terapia fish.

coming soon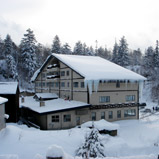 Asahidake Onsen
If you enjoy hiking or skiing, this is the place to stay. Enjoy the stunning alpine scenery during the day and then relax at one of the famous onsen hotels in the village at night. The Onsen village itself is quite small, but offers exceptional accommodation and exquisite dining. Definitely worth checking out!

coming soon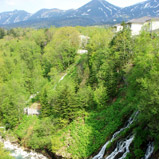 Shirogane/Tokachidake
Onsen
Shirogane offers Japanese and western-style accommodation, quiet surrounds and perfect views of Mount Tokachi and the Biei river. It is a small but stunning onsen village, popular with people looking to enjoy the tranquility of nature.

coming soon