The live music scene in Asahikawa is quite small, but there is usually something going on at any given time owing to the considerable supply of talented musicians with day jobs.
Local artists and bands from Sapporo are the norm, with occasional appearances from Honshu-based bands and international acts, particularly DJs. In summer, when the festivals and beer gardens are in full swing you'll be able to enjoy some great live outdoor entertainment. Its a good chance to see many different bands representing every genre imaginable.
Finally, if you are into big-name acts and have some extra time on your hands, you might consider a day trip to Sapporo to catch a concert at the Sapporo Dome. It's always an awesome day and night out and surprisingly not that expensive.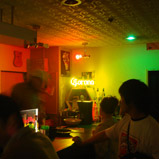 Casino Drive

〒070-0036
6jyo 7chome, Asahikawa City

Tel: 0166-26-6022

If you like your music live and loud, then you really have to check out Casino Drive. The best local and out-of-town bands, huge high energy shows and a couple of bars and lounge areas to chill in comfort.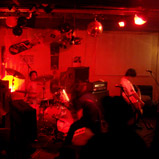 The Den International Bar
2-3 jyo, 7chome,
Asahikawa City
Yoshitake 2 Bld.
5th Floor

Tel: 0166-27-0999

In the past The Den has played host to rock, punk, jazz, latin, house and a few other genres. Although not offering a regular schedule of acts, you may be lucky enough to catch a gig or two when you are in town. Most live shows take place on weekends.



MORE