CASINO DRIVE
If you like your music live and loud, then you really have to check out Casino Drive.
Casino Drive is moving to new premises in the coming weeks. Complete information on the new location, contact details and the like will be available as soon as we have them.

Featured Hotel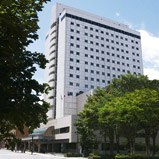 Loisir Hotel Asahikawa
The Loisir Hotel Asahikawa is one of the finest hotels in Asahikawa. Experience comfort, great dining and exceptional service at an affordable price...
READ MORE
Featured Destination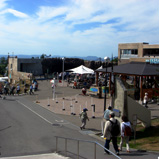 Asahiyama Zoo
Asahikawa's Asahiyama Zoo has become the city's most popular tourist attraction in recent years, replacing Asahikawa ramen (hot noodle soup) for that particular title. With a ridiculously low entrance fee and plenty to see, it's really a great day out...

READ MORE
For Bars & Cafes, See Also;