Main Menu

Quick Links

Seasons

Supporters
Kandy Spice Asahikawa

[SOUP CURRY]

Name:
Kandy Spice

Description:
When it comes to soup curry, for flavour, atmosphere and style, you need look no further than Kandy Spice.

Kandy Spice borrows its name from the 'Kandy' region in Sri Lanka, a region famous for spices grown at high altitude, giving them a distinctive rich aroma and strong flavour. The creator of Kandy Spice spent three years in the region painstakingly tasting and collecting the spices that later became the foundation for Kandy Spice soup curry.

In addition to its aromatic Kandy spices, Asahikawa's Kandy Spice uses only natural spring water from the local Taisetsu mountain range in its creations, a wonderfully clean and mineral rich water which is also the principal ingredient in some of the famous Sake and Sho Chu from this region.

The restaurant is a delightful museum of artifacts collected from Sri Lanka and neighbouring regions. Masks, spears, statues and vases fill any available space and help to inspire a feeling of stepping onto foreign soil. The lighting is comfortably dim and matches the rooms decor perfectly.

Diners have a choice of different ingredients, different sized portions of rice, different extras, as well as the all important chili-factor (0-100 at Kandy Spice).

The soup curry is simply outstanding, and the ambience so neatly complements it, that for a while you may start to forget that you are in a small city in Japan.

The best way to get to Kandy Spice from the city is by taxi, approximately a 15 minute trip from the city hotels.


Address: Asahikawa City, Toyooka 11-jo 7-chome 1-4

Telephone: 0166-33-1160

Website: n/a

Open:

Monday Tuesday Thursday Friday
Lunch: 11:00 ~ 15:00 Dinner: 17:00 ~ 22:00

Saturday Sunday Public Holidays
Open: 11:00 Close: 22:00

Closed: Wednesdays

Reservation: not necessary

Distance from station:    15 minutes by taxi.
More Photos
FEATURED HOTEL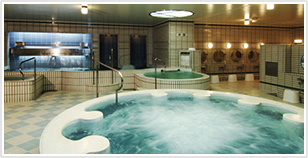 Loisir Hotel Asahikawa

The Loisir Hotel is one of the finest hotels in Asahikawa. Experience comfort, great dining and exceptional service at an affordable price.
Situated close to the city centre and nightlife district, the Loisir deserves to be regarded as the best choice for tourists to Asahikawa.

Read More

Check Price & Availability
DRIVING & CAR RENTAL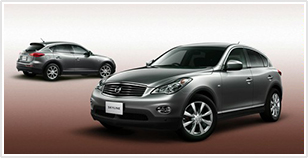 Asahikawa Car Rental & Driving Hokkaido
Find all the information you need for a safe and comfortable driving holiday in Hokkaido. Everything from information about International Drivers' Licenses, road signs and regulations, English navigation systems, emergency information, maps and more.

You can also use our car rental search and reservation tool to help you save time and money and to settle on the perfect vehicle for your needs.

As with all travel related matters, doing some basic research is the key, and this page is the best place to start if your looking to drive in Hokkaido this year.



More Information
SIGHTSEEING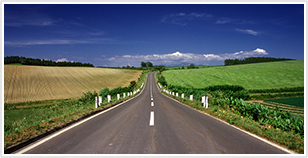 Biei Town - 美瑛町
Biei is like a page from a picture book, capturing spreading rolling hills and an almost complete panoramic view of the Taisetsu mountain range. You can enjoy Biei throughout the year, with the snow-capped tips of the Taisetsuzan contrasting the bare soil in spring, beautiful flowers and blue sky in the summer, autumn leaves and bright yellow rape blossoms in fall, and pure white powder snow in winter.

More Information