Main Menu

Quick Links

Seasons

Supporters
Asahikawa Ramen Village

[8 Renowned Ramen Shops - 1 Location]

Name:
Asahikawa Ramen Village

Description:
Asahikawa Ramen Village gives you 8 of Asahikawa's most well known ramen shops in one location.

With each shop offering an assortment of ramen varieties, making a choice can prove surprisingly difficult. To make things easier, you'll find photos of what you can expect inside at each shop's entrance as you make your way around.

In the end, each ramen is quite distinct in flavour, and personal ramen preference is strictly a mystery of your taste palette. Making a final decision may be a matter of tossing a coin. Either way, you will not be disappointed.

You'll find Asahikawa Ramen Village in Nagayama in the suburbs of Asahikawa. Unless you have a rental car, the best option to get you there from the city is by taxi. Please not that most of the ramen shops represented at the ramen village can also be found in downtown Asahikawa, so if you are reluctant to part with additional travel money, and want to save some time, it may be in your interests to visit on of the city locations. You can find a ramen map here.

Whatever your preference, ramen is one of Asahikawa's signatures, and you'll certainly enjoy trying it.

Address: Nagayama 11-jyo, 4-chome, Asahikawa, Hokkaido 079-8421

Telephone: 0166-48-2153 Fax: 0166-49-2336

Open:
Daily: 11:00 ~ 21:00

Ramen Shops:
Aoba Santoka Baikohken Ittetsu-an Matsuda Tenkin Ishida

Kobo Kato Saijo

Capacity: 220 (over 8 shops)

Reservation: not necessary

Credit cards: No Credit Card Facilities

Families: Welcome 

Distance from station:    20 minutes by taxi.
More Photos
SIGHTSEEING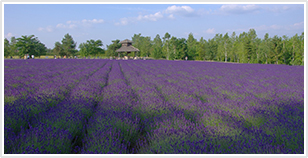 Tomita Lavender Farm
富田ファーム
As far as day trip ideas from Asahikawa go, Tomita Farm is a great choice. A 10ha lavender paradise, Tomita Farm provides ample opportunity for relaxed walks surrounded by a seemingly endless patchwork of color.

More Information
DRIVING & CAR RENTAL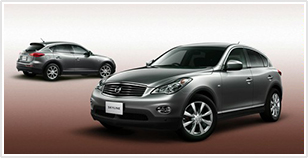 Asahikawa Car Rental & Driving Hokkaido
Find all the information you need for a safe and comfortable driving holiday in Hokkaido. Everything from information about International Drivers' Licenses, road signs and regulations, English navigation systems, emergency information, maps and more.

You can also use our car rental search and reservation tool to help you save time and money and to settle on the perfect vehicle for your needs.

As with all travel related matters, doing some basic research is the key, and this page is the best place to start if your looking to drive in Hokkaido this year.



More Information
SIGHTSEEING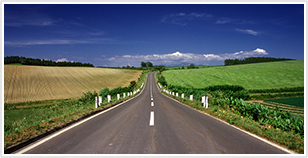 Biei Town - 美瑛町
Biei is like a page from a picture book, capturing spreading rolling hills and an almost complete panoramic view of the Taisetsu mountain range. You can enjoy Biei throughout the year, with the snow-capped tips of the Taisetsuzan contrasting the bare soil in spring, beautiful flowers and blue sky in the summer, autumn leaves and bright yellow rape blossoms in fall, and pure white powder snow in winter.

More Information