Main Menu

Quick Links

Seasons

Supporters
Rishiri

[Japanese Izakaya in Higashikawa]

Name:
Rishiri

Description:
Rishiri is a fantastic Japanese Izakaya in the centre of Higashikawa Town, about 30 minutes drive from Asahikawa.

At Rishiri you'll find the best that Hokkaido has to offer, particularly with regards to the freshest Hokkaido seafood. The expertly prepared sashimi, grilled fish, oysters, and tempura are a standout for seafood lovers, though all of your Japanese favourites are well represented as part of a comprehensive menu.

Higashikawa Town is a large agricultural district, and Rishiri always uses local, fresh, seasonal produce in it's commitment to quality and to the region. This point cannot be stressed enough, and you will most certainly taste something quite special.

The restaurant is large and comfortable, offering conventional seating, small and large tatami spaces, as well as a counter area bringing you up close and personal with the chefs in action.

For all its positives, Rishiri is 30 minutes outside of Asahikawa, quite a distance. If you are renting a car, Rishiri is a must. Those wishing to get there by taxi will have to factor the cab-fare into their budget, though having said that, we would still strongly recommend giving it a try.

On weekends, a reservation is a must. To make things easier on yourselves, ask your hotel's concierge to make a reservation on your behalf to avoid disappointment. Rishiri staff will be happy to arrange a taxi for your return journey at the end of your meal.

When it comes to restaurants, you couldn't really ask for more than quality, variety, and atmosphere. You'll find all three at Rishiri.

Simply outstanding!



Address: Higashi-machi 1 chome 6-14
Higashikawa-cho, Kamikawa-gun

Telephone: 0166-82-4088

Fax: 0166-82-4088

Open:
5:00pm to 12:00am Closed on Sunday

Seats: 50

Reservation: Yes

Credit cards: Ok!

Families: Welcome

Distance from JR Asahikawa station:   30 minutes by taxi.
More Photos
Google Map

View Rishiri in a larger map
SIGHTSEEING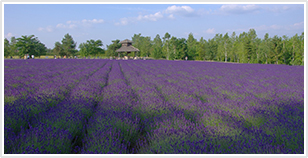 Furano Town - 富良野
The non-winter seasons in Furano offer rafting, golf, park golf, mountain bike riding, fishing, camping, hiking, climbing, hot air ballooning, and horseback riding to name just a few of the outdoor activities. Add to these; festivals, wineries, galleries, museums, craft workshops, and fine restaurants and you can begin to imagine how full your Furano itinerary can quickly become.

More Information
DRIVING & CAR RENTAL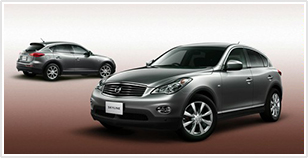 Asahikawa Car Rental & Driving Hokkaido
Find all the information you need for a safe and comfortable driving holiday in Hokkaido. Everything from information about International Drivers' Licenses, road signs and regulations, English navigation systems, emergency information, maps and more.

You can also use our car rental search and reservation tool to help you save time and money and to settle on the perfect vehicle for your needs.

As with all travel related matters, doing some basic research is the key, and this page is the best place to start if your looking to drive in Hokkaido this year.



More Information
SIGHTSEEING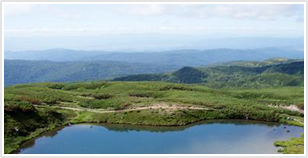 Taisetsuzan National Park
The Daisetsuzan National Park (pronounced Taisetsuzan locally) is located in the middle of Hokkaido and is commonly referred to as "the roof of Hokkaido" owing to its being home to the highest mountains in Hokkaido.
The line-up includes; Asahidake with its caldera in the Taisetsu mountain range, Tokachidake within the volcanically active Tokachidake mountain range, Shikaribetsu mountain range surrounding Shikaribetsu Lake, and the Ishikari mountain range. In 1934, the Daisetsuzan became Japan's largest mountain National park covering a total area of 230,000 hectares.

More Information