Main Menu

Quick Links

Seasons

Supporters
HOBBITO
[Recommended Restaurants in Biei]




Name:
Hobbito - ほびと

Description:
Make sure to put this restaurant on your list, whether you're visiting Asahikawa, Biei, or Furano.

Hobbito provides smallgoods in the classic European tradition. Their sausages, cured hams, and sausage and liver pastes are simply outstanding, though diners will easily find joy in the beef curry rice, salads, and smoked rainbow trout.

The dining space is relatively small by conventional restaurant standards, so you may be required to wait a short while to be seated, but the service is efficient and staff are very friendly, and you can always admire the scenery outside while you wait.

Address:
Misawa, Bisei, Biei-cho,
Hokkaido 071-0236

Telephone:
+81 166-92-2953

Official Website:
http://www.hobbito.com/


More Photos
FEATURED RESTAURANT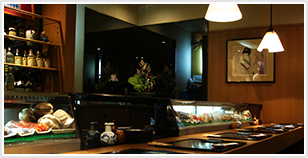 Niko
[Traditional Japanese Restaurant]
Niko is one of the most traditional Japanese/Sushi restaurants in Asahikawa, providing patrons with the freshest seafood, cheerful and friendly staff, reasonable prices, modern comfortable decor, and a convenient central city location.

Far from simply being a sushi restaurant, Niko offers a spectacular menu filled with traditional Japanese delicacies, many of which you are unlikely to have tried before.

Drink and food menus are available in English, and Niko is a short walk from any of Asahikawa's major hotels. For the traditional Japanese food experience!



More Information
FEATURED HOTEL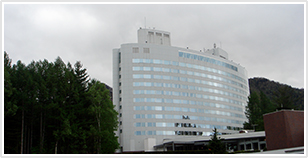 New Furano Prince Hotel
The New Furano Prince Hotel offers unsurpassed convenience for both winter and summer visitors to Furano. It's proximity to the Furano Ski Area, a host of spectacular dining options, and senesational hot- spring facilities all conspire to make the New Furano Prince Hotel the number one choice for Furano accommodation.

Check Rates, availability, and special offers