Main Menu

Quick Links

Seasons

Supporters
Niko - 二幸 本店
[Traditional Japanese Restaurant]

Name:
Niko - 二幸 本店

Description:
Niko is a traditional Japanese / Sushi restaurant in the heart of the city, providing patrons with the freshest seafood, cheerful and friendly staff, reasonable prices, modern comfortable decor, and a convenient central city location.

Although you may be familiar with sushi, sashimi and tempura styles, you will be equally impressed by the nabe, soups, sukiyaki, shabu-shabu and perfectly prepared Japanese beef steak, not to mention the healthy selection of vinegared seafood salads and seasonal delicacies.

Niko is open for lunch and dinner allowing a variety of seating options ranging from the traditional counter style to large, elegant tatami rooms perfect for large groups. For a party of two or three, we would suggest the counter for the most authentic Japanese restaurant experience. Order directly from the chef and see the food made before you. Larger groups would be better served by one of the booths, tatami rooms, or upstairs tatami rooms.

Whatever your seating or Japanese food preference, you're sure to find an authentic Japanese dining experience at Niko.

Address: 3 jyo 7chome, Asahikawa

Telephone: 0166-22-5070

Open: Lunch: 11:00am ~ 2:30pm / Dinner: 4:30pm ~ 10:00pm

Seats: 100

Reservation: not necessary

Languages: English and Chinese menu / simple English conversation.

Credit cards:  VISA, Master Card, AMEX, JCB

Families:  Ok!

Distance from station:    5 minute walk.
More Photos
FEATURED HOTEL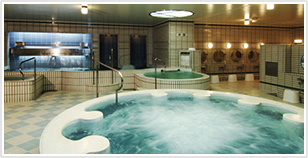 Loisir Hotel Asahikawa

The Loisir Hotel is one of the finest hotels in Asahikawa. Experience comfort, great dining and exceptional service at an affordable price.
Situated close to the city centre and nightlife district, the Loisir deserves to be regarded as the best choice for tourists to Asahikawa.

Read More

Check Price & Availability
FEATURED HOTEL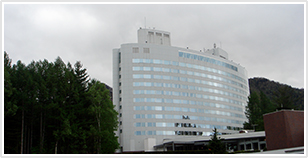 New Furano Prince Hotel
The New Furano Prince Hotel offers unsurpassed convenience for both winter and summer visitors to Furano. It's proximity to the Furano Ski Area, a host of spectacular dining options, and senesational hot- spring facilities all conspire to make the New Furano Prince Hotel the number one choice for Furano accommodation.

Check Rates, availability, and special offers
SIGHTSEEING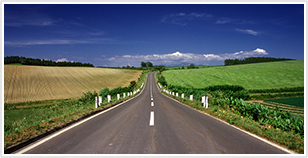 Biei Town - 美瑛町
Biei is like a page from a picture book, capturing spreading rolling hills and an almost complete panoramic view of the Taisetsu mountain range. You can enjoy Biei throughout the year, with the snow-capped tips of the Taisetsuzan contrasting the bare soil in spring, beautiful flowers and blue sky in the summer, autumn leaves and bright yellow rape blossoms in fall, and pure white powder snow in winter.

More Information