Main Menu

Quick Links

Seasons

Supporters
Lilas Restaurant

[Buffet & a-la-catre dining]

Name:
Lilas Restaurant

Description:
Lilas combines the comfort of a spacious modern layout, convenience of a city location and excellence in the preparation of local produce to give customers a thoroughly satisfying dining experience.

Lilas expertly combines Asian and Western influences using local seasonal produce where possible, presenting stunningly original dishes that beg to be tasted at least once.

With Asahikawa's position as a transport hub for Hokkaido produce, the best Hokkaido fish, meat, vegetables and fruit are always available and put to good use at Lilas.

In summer, when the weather is much more polite, breakfast and lunch can be enjoyed outside in a large patio area, a comfortable alfresco feel with a nice view of the green belt running from Kaimono Koen to Tokiwa Park.

Address: The Loisir Hotel Asahikawa, 7-jo 6-chome, Asahikawa City

Telephone: 0166-27-5888 (direct)

Website: www.solarehotels.com/english/loisir/hotel-asahikawa/

Open: Lunch: 11:30am ~ 2:00pm / Dinner: 18:00pm ~ 21:00pm

Seats: 80

Reservation: not necessary

Languages: basic English.

Credit cards:  VISA, AMEX, JCB

Families: Welcome 

Distance from station:    7 minute walk.
More Photos
FEATURED HOTEL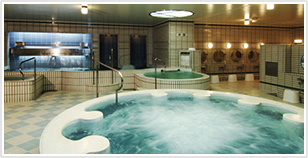 Loisir Hotel Asahikawa

The Loisir Hotel is one of the finest hotels in Asahikawa. Experience comfort, great dining and exceptional service at an affordable price.
Situated close to the city centre and nightlife district, the Loisir deserves to be regarded as the best choice for tourists to Asahikawa.

Read More

Check Price & Availability
DRIVING & CAR RENTAL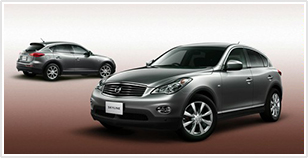 Asahikawa Car Rental & Driving Hokkaido
Find all the information you need for a safe and comfortable driving holiday in Hokkaido. Everything from information about International Drivers' Licenses, road signs and regulations, English navigation systems, emergency information, maps and more.

You can also use our car rental search and reservation tool to help you save time and money and to settle on the perfect vehicle for your needs.

As with all travel related matters, doing some basic research is the key, and this page is the best place to start if your looking to drive in Hokkaido this year.



More Information
SIGHTSEEING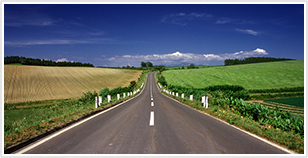 Biei Town - 美瑛町
Biei is like a page from a picture book, capturing spreading rolling hills and an almost complete panoramic view of the Taisetsu mountain range. You can enjoy Biei throughout the year, with the snow-capped tips of the Taisetsuzan contrasting the bare soil in spring, beautiful flowers and blue sky in the summer, autumn leaves and bright yellow rape blossoms in fall, and pure white powder snow in winter.

More Information