Main Menu

Quick Links

Seasons

Supporters
Nuts Cafe - Oriental

[Modern Asian Cuisine]

Name:
Nuts Cafe - Oriental

Description:
Nuts Cafe combines the many flavors common in South-East-Asian cuisine and presents a supremely diverse menu that is as kind to the taste buds as it is to the eyes.

The comprehensive menu allows for plenty of choice. Meat and seafood are well represented as are salads and vegetarian dishes, all delivered with the distinctive Nuts Cafe colour and style.

With its relatively large capacity, Nuts Cafe offers a degree of comfort sometimes difficult to find in Japanese restaurants. Whether its a quiet table for two or a larger family table, patrons can expect a good amount of elbow room to help enhance their experience.

Expertly decorated in a typically asian style, the mostly timber and bamboo decor combined with subtle lighting encourages an atmosphere of warmth and comfort that complements the cuisine flawlessly.

Nuts Cafe can be found a couple of minutes walk from any of the city's central hotels, just off of Kaimono Koen on the basement floor of the Okuno building.

Excellent atmosphere and great value!

Address: B1 OKUNO Department Store, Asahikawa 3-Jyo, 7-Chome

Telephone: 0166-20-3366

Open:
Monday ~ Thursday: 11:30 ~ 24:00
Friday, Saturday, day before public holiday: 11:30 ~ 1:00am
Sunday, Public Holiday: 11:30 ~ 11:00pm

Seats: 100

Reservation: not necessary

Credit cards: -

Families: Welcome 

Distance from station:    5 minute walk.
More Photos
SIGHTSEEING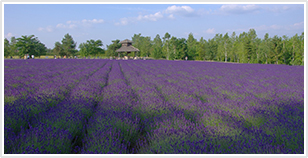 Tomita Lavender Farm
富田ファーム
As far as day trip ideas from Asahikawa go, Tomita Farm is a great choice. A 10ha lavender paradise, Tomita Farm provides ample opportunity for relaxed walks surrounded by a seemingly endless patchwork of color.

More Information
DRIVING & CAR RENTAL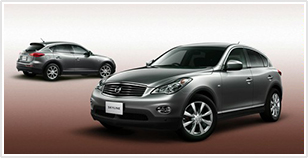 Asahikawa Car Rental & Driving Hokkaido
Find all the information you need for a safe and comfortable driving holiday in Hokkaido. Everything from information about International Drivers' Licenses, road signs and regulations, English navigation systems, emergency information, maps and more.

You can also use our car rental search and reservation tool to help you save time and money and to settle on the perfect vehicle for your needs.

As with all travel related matters, doing some basic research is the key, and this page is the best place to start if your looking to drive in Hokkaido this year.



More Information
SIGHTSEEING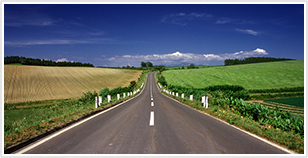 Biei Town - 美瑛町
Biei is like a page from a picture book, capturing spreading rolling hills and an almost complete panoramic view of the Taisetsu mountain range. You can enjoy Biei throughout the year, with the snow-capped tips of the Taisetsuzan contrasting the bare soil in spring, beautiful flowers and blue sky in the summer, autumn leaves and bright yellow rape blossoms in fall, and pure white powder snow in winter.

More Information