Main Menu

Quick Links

Seasons

Supporters
Casa El Nino

[Authentic Spanish Restaurant]

Name:
Casa El Nino

Description:
For a truly authentic Spanish experience, look no further than Casa El Nino. Located in the Asahikawa suburb of Toyooka, approximately 10 minutes by cab from the city centre, Casa El Nino is a must for people looking for a change of tempo from traditional Japanese dining.

Whether you're interested in ambience, food quality, variety, comfort, or value for money, you'll have no problem finding plenty to love about this restaurant.

The food is simply outstanding. The traditionally cured Spanish meats, tapas, paella (the squid-ink paella is AMAZING!), soups, and seafood are all exquisite and need to be tried. Nice touches like a plate of olives or jumbo capers are a perfect accompaniment to a cold glass of Spanish beer and perfectly fill the gaps between dishes. The menu is very broad, giving you multiple choices of meat, chicken, seafood, or salad dishes, while at the same time giving diners a chance to sample something perhaps less familiar with a lamb or tripe dish.

Casa El Nino is close to the city and reachable by a short and inexpensive taxi ride. A reservation is essential, and you would do well to ask your hotel's concierge for help in this regard to avoid missing out. The staff at Casa El Nino will be happy to arrange a taxi for your return journey.

This restaurant is for lovers of fine food and great atmosphere. If you enjoy taking your time and sampling many different flavors in a quiet and relaxed setting, this is the restaurant for you.

And trust us on the squid-ink paella!

Address: Asahikawa City, Toyooka 11 jo 5 chome, 4-21

Telephone: 0166-39-1112

Fax: 0166-39-1113

Open:
Lunch: 11:30 ~ 15:00am
Dinner: 17:00 ~ 23:00

Seats: 28

Reservation: Yes

Credit cards: JCB / AMEX

Families: Welcome

Distance from JR Asahikawa station:   12 minutes by taxi.
More Photos
SIGHTSEEING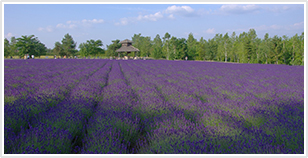 Furano Town - 富良野
The non-winter seasons in Furano offer rafting, golf, park golf, mountain bike riding, fishing, camping, hiking, climbing, hot air ballooning, and horseback riding to name just a few of the outdoor activities. Add to these; festivals, wineries, galleries, museums, craft workshops, and fine restaurants and you can begin to imagine how full your Furano itinerary can quickly become.

More Information
DRIVING & CAR RENTAL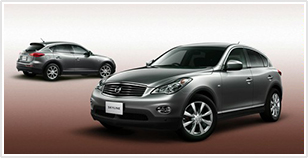 Asahikawa Car Rental & Driving Hokkaido
Find all the information you need for a safe and comfortable driving holiday in Hokkaido. Everything from information about International Drivers' Licenses, road signs and regulations, English navigation systems, emergency information, maps and more.

You can also use our car rental search and reservation tool to help you save time and money and to settle on the perfect vehicle for your needs.

As with all travel related matters, doing some basic research is the key, and this page is the best place to start if your looking to drive in Hokkaido this year.



More Information
SIGHTSEEING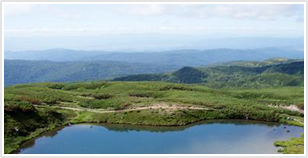 Taisetsuzan National Park
The Daisetsuzan National Park (pronounced Taisetsuzan locally) is located in the middle of Hokkaido and is commonly referred to as "the roof of Hokkaido" owing to its being home to the highest mountains in Hokkaido.
The line-up includes; Asahidake with its caldera in the Taisetsu mountain range, Tokachidake within the volcanically active Tokachidake mountain range, Shikaribetsu mountain range surrounding Shikaribetsu Lake, and the Ishikari mountain range. In 1934, the Daisetsuzan became Japan's largest mountain National park covering a total area of 230,000 hectares.

More Information