Main Menu

Quick Links

Seasons

Supporters
Winter events and festivals
旭川と日帰りできる街のイベント

December
SEASON
EVENT

LOCATION

until March
Ice Village
Shimukappu
until March
Furano Kankan mura
Igloo, ice bars, and other winter related activities.
Furano
until April
Asahiyama Zoo Winter Season
Asahikawa
January
until mid February.
2010 Furano/Biei jin ninaru
Become a Furano/Biei local!
Biei / Furano
mid-January
Higashikawa Kori Matsuri
Ice festival in Higashikawa
Higashikawa
until mid-March
Shikaribetsu Kotan
Hokkaido native(Ainu) village is open on a frozen lake during winter.
Shikaoi
until mid-March
Garinko-go
Hop on and enjoy some unique scenery on an ice-breaking ship in the Okhotsk sea.
Monbetsu
until mid-March
Sounkyo Hyobaku Matsuri
Icicle festival in the Sounkyo valley.
Kamikawa

Last week of January

Furano Snow Festival
Furano

until March

Ice fishing in Shumarinai lake

Horokanai
February
First week of February
Nakafurano sake Micro-brewery festival
Nakafurano
early to mid. February
Asahikawa Winter Festival
Asahikawa
Kitami Gentou Yakiniku Matsuri
Kitami is known as a Yakiniku (Korean Style BBQ) town. Enjoy a BBQ in the snow!
Kitami

Higashikagura Shinrin Koen
Ice candles are lit up in the snow.

Higashikagura
Snow mobile Tour Festival
Kitami
Pippu Ski Festival
Pippu

mid-February

Kanayama Lake Bakansu
Ice fishing, Ice village on frozen lake
Minami Furano

mid. to late February

Miyasama Kokusai Ski Marathon
Biei
Ski & Snowboard
Open

Early December ~ Late March
Day ticket
Adult:3,000yen / Child:1,500yen
English Information
http://www.kamui-skilinks.com/ (Official Site - Japanese Only)

Open

Early December ~ Late March
Day Ticket
Adult:2,800yen / Child:2,200yen
http://www.santapresentpark.com/

Open

Mid. December ~ Late March
Day Ticket
Adult:2,500yen / Child:2,000yen
http://www.canmore.jp/

Open

Early December ~ Late March
Day Ticket
Adult:2,600yen / Child:2,000yen
http://www1.town.pippu.hokkaido.jp/ski/top.html

Open

Mid. December ~ Late February
Day Ticket
Adult:1,000yen / Child:500yen
http://www.asahikawa-dpc.co.jp/ski02.html

Open

December ~ March
Day Ticket
Adult:2,500yen / Child:2,000yen

Open

Late November ~ Early May
Day Ticket
Adult:3,700yen / Child:2,150yen
http://www.rinyu.co.jp/kurodake/
Kurodake Accommodation

Open

Mid December ~ Early May
Day Ticket
Adult:3,800yen / Child:1,900yen
http://wakasaresort.com/asahidakeropeway/
Asahidake Accommodation

Open

Early December ~ Early May
Day Ticket
Adult:4,200yen /Child:3,200yen
Furano Accommodation
http://ski.princehotels.co.jp/furano/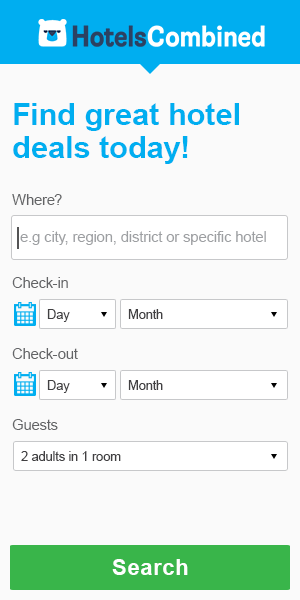 Winter in Asahikawa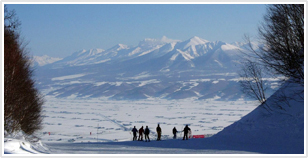 The days are cold and short during the Asahikawa winter but there's plenty to do to keep visitors occupied during the winter months. The majority of winter visitors head for the mountains, chasing the dry, perfect, powder snow for which Northern Hokkaido is famous.

Asahikawa gives you access to great snow in all directions, with Kamui Ski Links, Asahidake, Kurodake, Pippu, Canmore, and Santa Present Park a short distance from the city, while Furano, Tomamu, and Nayoro among others, provide longer range options.

The Winter Festival and Ice Sculpture Contest in the second week of February are always worth checking out, while the winter season at Asahiyama Zoo continues to attract increasing numbers of visitors year by year.

Those not so keen on skiing and snow boarding can consider snow-mobile riding or dog-sledding as fun outdoor options, while those simply looking for some rest and relaxation in beautiful mountain surrounds can check into one of the numerous hot spring hotels in the area to get away from it all.

Whatever your particular interest, you are sure to find a host of suitable travel options by basing yourself in Asahikawa.

Winter Accommodation:


Asahikawa


Sapporo


Furano


Asahidake Onsen


Sounkyo Onsen


Tomamu Alpha Resort


Niseko


Kitoushi Forest Park

Ski & Snowboarding Info.


Resorts & Ski Areas

Tours & Activities


Dog-Sledding in Asahikawa

Galleries


Winter Photo Gallery


Winter Festival Photo Gallery


Ice Sculpture Contest Gallery


Kamui Ski Links Gallery

Looking Ahead:


Asahikawa Spring


Asahikawa Summer


Asahikawa Autumn


FEATURED HOTEL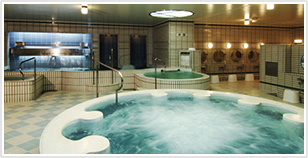 Art Hotels Asahikawa

The Art Hotels Asahikawa counts amongst the finest hotel offerings in Northern Hokkaido. Experience comfort, great dining and exceptional service at an affordable price.
Situated close to the city centre and nightlife district, the AHA deserves to be regarded as one of the best choices for visitors to Asahikawa.

Read More

Check Price & Availability
FEATURED RESTAURANT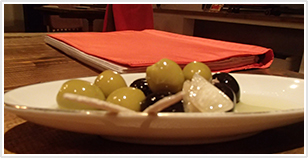 Casa El Nino

[Authentic Spanish Restaurant]
For a truly authentic Spanish experience, look no further than Casa El Nino.

Whether you're interested in ambience, food quality, variety, comfort, or value for money, you'll have no problem finding plenty to love about this restaurant. The food is simply outstanding.

The traditionally cured Spanish meats, tapas, paella (the squid-ink paella is AMAZING!), soups, and seafood are all exquisite and need to be tried. The menu is very broad, giving you multiple choices of meat, chicken, seafood, or salad dishes, while at the same time giving diners a chance to sample something perhaps less familiar.



More Information
FEATURED HOTEL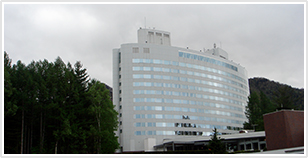 New Furano Prince Hotel
The New Furano Prince Hotel offers unsurpassed convenience for both winter and summer visitors to Furano. It's proximity to the Furano Ski Area, a host of spectacular dining options, and sensational hot- spring facilities all conspire to make the New Furano Prince Hotel the number one choice for Furano accommodation.

Check Rates, availability, and special offers
FEATURED RESTAURANT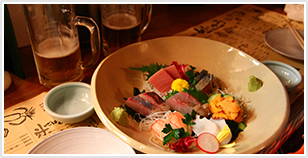 Rishiri
[Japanese Izakaya]
Nuts Cafe combines the many flavors common in South-East-Asian cuisine and presents a supremely diverse menu that is as kind to the taste buds as it is to the eyes.

The comprehensive menu allows for plenty of choice. Meat and seafood are well represented as are salads and vegetarian dishes, all delivered with the distinctive Nuts Cafe colour and style.

Whether its a quiet table for two or a larger family table, patrons can expect good value and comfort at Nuts Cafe Oriental.



More Information