Main Menu

Quick Links

Seasons

Supporters
Spring events and festivals
旭川と日帰りできる街のイベント


4月
APRIL
SEASON
EVENT
LOCATION
until early April
Winter Zoo
Asahikawa
End of April to Start of May
Otokoyama Nature Park Festival
Asahikawa
5月
MAY
early may
Onneyu Onsen Azalea Festival
Onneyu
Kids Park Festival
Sunagawa
Kamiyubetsu Tulip Fair
Yubetsu
Takinoue Pinkmoss Festival
Takinoue
Beginning of May
Asahiyama Park Cherry Blossom
Asahikawa
Shizunai Cherry Blossom Festival
Shin Hidaka
Higashikawa Town Drive
Higashikawa
Mid May
Green and Flower Festival
Sunagawa
Mid May

Genki Forest Festival

Ashibetsu
The Great Wall Festival
Shimokawa
End of May
Spring Festival
Higashikawa
Dandelion Festival
Mukawa
Azalea and Asparagus Festival
Mukawa
Lily of the Valley Festival
Biratori
Canola Blossom Festival
Takikawa
Strawberry Picking Season
Pippu
Shrimp Festival
Mashike
6月
JUNE
Hokkaido Musical Parade
Asahikawa
Beef Festival
Shiraoi
Tulip Festival
Yubetsu
Pinkmoss Festival
Takinoue

Yosakoi Festival

Sapporo
Healthy Marathon
Biei
Asahidake Open
Higashikawa
Tokachidake Open
Biei
Street Festival
Asahikawa
Oumu Festival
Oumu
Flower Festival
Higashikagura
SIGHTSEEING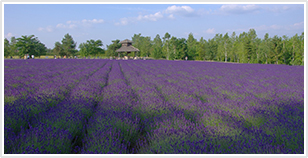 Furano Town - 富良野
The non-winter seasons in Furano offer rafting, golf, park golf, mountain bike riding, fishing, camping, hiking, climbing, hot air ballooning, and horseback riding to name just a few of the outdoor activities. Add to these; festivals, wineries, galleries, museums, craft workshops, and fine restaurants and you can begin to imagine how full your Furano itinerary can quickly become.

More Information
旭川の春
Spring in Asahikawa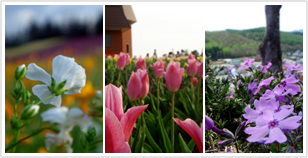 At the conclusion of the long cold winter, the colour slowly returns to Asahikawa. Japan's all time favorite, Sakura (cherry blossom) starts to bloom around Golden Week (Japan's holiday week starting from the end of April to the beginning of May.) Tulips, azaleas, and many other flowers start to bloom and the trees start to display pale green leaves which darken during subsequent months. The mountains start to lose their snow-tops making them accessible to climbers and hikers, while the snow melt provides ideal conditions for river adventures.
FEATURED HOTEL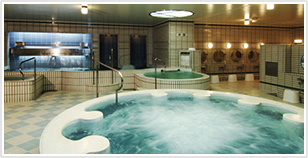 Art Hotels Asahikawa

The Art Hotels Asahikawa counts amongst the finest hotel offerings in Northern Hokkaido. Experience comfort, great dining and exceptional service at an affordable price.
Situated close to the city centre and nightlife district, the AHA deserves to be regarded as one of the best choices for visitors to Asahikawa.

Read More

Check Price & Availability
FEATURED RESTAURANT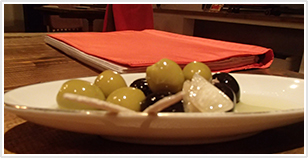 Casa El Nino

[Authentic Spanish Restaurant]
For a truly authentic Spanish experience, look no further than Casa El Nino.

Whether you're interested in ambience, food quality, variety, comfort, or value for money, you'll have no problem finding plenty to love about this restaurant. The food is simply outstanding.

The traditionally cured Spanish meats, tapas, paella (the squid-ink paella is AMAZING!), soups, and seafood are all exquisite and need to be tried. The menu is very broad, giving you multiple choices of meat, chicken, seafood, or salad dishes, while at the same time giving diners a chance to sample something perhaps less familiar.



More Information
FEATURED HOTEL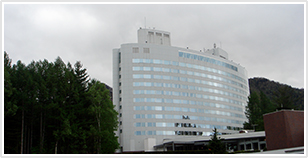 New Furano Prince Hotel
The New Furano Prince Hotel offers unsurpassed convenience for both winter and summer visitors to Furano. It's proximity to the Furano Ski Area, a host of spectacular dining options, and sensational hot- spring facilities all conspire to make the New Furano Prince Hotel the number one choice for Furano accommodation.

Check Rates, availability, and special offers
FEATURED RESTAURANT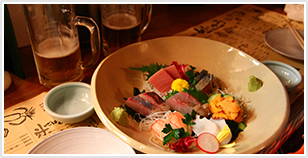 Rishiri
[Japanese Izakaya]
Rishiri is a fantastic Japanese Izakaya in the centre of Higashikawa Town, about 30 minutes drive from Asahikawa.

At Rishiri you'll find the best that Hokkaido has to offer, particularly with regards to the freshest Hokkaido seafood.

The expertly prepared sashimi, grilled fish, oysters, and tempura are a standout for seafood lovers, though all of your Japanese favourites are well represented as part of a comprehensive menu.



More Information