Main
Quick Links
Tourism Partners
여름의 구경거리 - Summer in Asahikawa
아사히카와의 여름은 축제의 계절. 매 주 축제, 불꽃, 포장마차, 댄스 또는 이것들이 다 하나로 된 이벤트가 열립니다. 길가에는 맛있은 음식과 좋은 음악, 풍부한 맥주를 제공하는 노천 맥주집이 활기를 띠어 한 해 동안에서 가장 흥청거립니다.
노천 맥주집 근처에는 볼 만한 곳들이 많아서 마음껏 즐기실 수 있습니다.
시가 토키와공원은 호텔에서 걸어갈 수 있는 데라서 아침저녁의 산책이나 대낮의 독서에 딱 맞습니다.
카그라오카공원은 좀 떨어진데 있지만 가볼 만합니다. 산책로는 길고, 긴장이 풀리는 환경이며 공원에는 카미카와신사가 인접하어 몸을 쉬게 하거나 소원이 이루어지기를 빌거나 또 선물을 사는 데 좋습니다. 공원 중심과 공원 바로 옆을 흐르난 강의 강변은 바비큐 명소로서 이곳 사람들에게 사랑받고 있으며 일요일에는 오스트레일리아 사람들이 바비큐, 크리켓을 즐기고 있습니다. 같이 해 보십시오.
아사히카와 교외에 있는 후라노, 토마므는 당일로 다녀올 수 있으며 래프팅, 카누, 협곡 타기, 기구 등 많은 멋진 스포츠를 즐길 수 있습니다.
하이킹도 이곳 교외의 여름에 딱 맞습니다. 아사히다케, 쿠로다케 등의 산들은 하이커와 사진가들의 대인기를 끌고 있습니다. 컨디션 조절을 잘하시면 기막히게 좋은 경험이 될 것입니다.
그리고 센토(대중 목욕탕)나 온천도 꼭 경험해 보시지요. 긴 하루의 마무리에 이처럼 몸 풀 수 있는 것은 없습니다.

신용카드 이용 - Using Credit Cards

일본에 오시기 전에 여러모로 상상하신지 모르겠지만 일본은 현금사회입니다. 신용카드는 해마다 일반화되어 가고있으나 아직까지 현금이 우선합니다.
일본체제 동안은 항상 일정하게 현금을 갖고 다니십시오. 특히 쇼핑하거나 레스토랑, 술집 등을 이용하실 때는 꼭 그리 하십시오. 특히나 아사히카와에서는 그리 하시는 것이 좋겠습니다.
실제로 대부분의 레스토랑과 택시, 상점, 스퍼마켓 들에서는 신용카드 이용이 가능합니다. 그러나 ATM는 거래 은행이 제한되어 있어 그 외 은행카드는 못 쓸 경우가 많으며, 현금을 지급할 수 있을지는 확실하지 않습니다. ATM에 비자나 마스터카드의 마크가 있어도 일본은행이 발행한 카드이외는 못 쓸 경우가 종종 있습니다.
아사히카와의 호텔과 주요 백화점에서는 신용카드를 사용할 수 있으나 만일의 경우를 피하기 위해서도 현금을 갖고 다닙시다.
대부분의 우체국에는 국제 ATM가 설치되어있어 신용카드로써 현금을 지불할 수 있습니다. 이 ATM 서비스는 일반적으로 오후 7시까지이므로 유의하십시오.
旭川 - Summer Event Guide




YOSAKOI Soran Matusri

The beginning of June (Sapporo City)
One of the most famous Hokkaido events. You can enjoy hip-arranged traditional dance with a nice variety of music.



Official Site



Hokkaido Ongaku Daikoshin
(the great musical parade)

The beginning of June (Asahikawa shi)
One of the biggest events in Asahikawa. More than 4000 people participate and 150,000 people spectate. From River-line park to Kaimono-koen is filled with music.


Official Site (JPN)

Pippu Ichigo gari
(pick-your-own strawberries)

From the end of June to the beginning of July (Pippu-cho)  
Pippu is known as a strawberry town. You can eat as many strawberries as you like.


Official Site (JPN)

Kaimono-koen Matsuri
(Street performer festival
in Kaimono koen)

June(Asahikawa)
The pedestrian-only shopping street, Kaimono-koen is filled with people and street performers for 2 days.


coming soon

Ishikarigawa Festival-Mizu Matsuri

July 13, 2008 (Asahikawa)
The water festival is held on the banks of the Ishikari-gawa,the longest river in Hokkaido. Enjoy rainbow trout fishing and other water related activities.



Official Site (JPN)

Nagayama Tonden Matsuri


July 25~27, 2008 (Asahikawa)
The biggest taiko drum, more than 600kg and many floats are on show during the parade.



Official Site (JPN)

Hokuryu-cho Himawari Matsuri
(Sunflower festival)

July 19 to August 14, 2008(Hokuryu-cho)
Enjoy more than 1.3million sunflowers. There is a sunflower maze, petting zoo, and much more.



Official Site (JPN)

Sunset Summer Live Music

July 19, 2008 (Haboro-cho)
Free outdoor live music on the beach.



Official Site (JPN)

Nakafurano Lavender Matsuri

July 20, 2008 (Naka furano-cho)
You can enjoy Lavender and many other flowers at the Lavender park and public parks. You can also see a fantastic fireworks display.



Official Site

Taisetsuzan Sounkyou Kyokoku Hi Matsuri (Valley fire festival)

July 26, 2008 (Sounkyo)
The Ainu tradition, Iomante, the ritual to send wild animals back to nature will be performed.



Official Site

Genghis Khan Oukoku Takikawa
Natsu matsuri
(Genghis Khan land summer festival)

July 26~27, 2008 (Takikawa-shi)
Compare different tastes of Genghis Khan (lamb b.b.q) in Takikawa where Genghis Khan started.



Official Site (JPN)

Hokkai Heso Matsuri
(Belly button festival)

July 28~29, 2008 (Furano-shi)
A parade featuring bellies painted like faces. Lots of fun to be had for all.



Official Site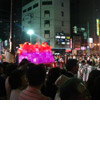 Taisetsu Sanroku Matsuri
Asahikawa Natsu Matsuri
Rekka Tanabata Matsuri

July 31 to August 2, 2008 (Asahikawa)
Northern Hokkaido's biggest night life district, Sanroku holds this popular festival annualy in summer. More than 70 local resutaurants and bars participate. Fireworks, parades, floats, and many other events are held during the festival.
Read More

Teuri Uni Matsuri
(sea urchin festival)

August 2~3, 2008 (Haboro-cho)
Celebrates Uni (sea urchin). The Uni festival takes place on the small island of Teuri, off the coast of Haboro.


Official Site (JPN)

Banryu Matsuri
(Dragon festival)

August 3, 2008 (Toma-cho)
Summer festival in Toma dedicated to the town's famous dragon.



Official Site (JPN)

RISING SUN ROCK FESTIVAL

August 15-16, 2008 (Ishikari-shi)
The 10th annual all-night rock festival. There are 7 stages full of non-stop action for 2 days.



Official Site

Yotaka Andon Matsuri
(float festival)

August 22-23, 2008 (Numata-cho)
The one of 3 float festival in Hokkaido. Enjoy fighting floats.



Official Site (JPN)
Summer Delicacies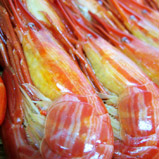 Hokkai Shimaebi
(striped prawn)

Very rare shrimp that can only be caught along a very limited part of the coastline on the Okhotsk sea.

Hanasaki Crab
Hanasaki crab live only on the Nemuro coast. The meat is sweet and juicy.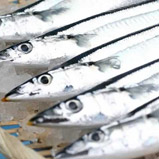 Sanma
(Pacific saury, pike)
Hokkaido's summer fish. Sashimi, sushi,or grilled, everybody loves this fish.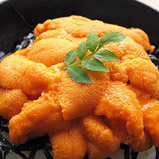 Uni
(sea urchin)
Uni fishing season is only open from June to August. Fresh uni tastes amazing.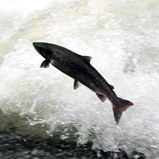 Tokishirazu
(salmon)
Salmon should come back to Hokkaido in autumn. However, the confused tokishirazu( meaning 'don't know the time') salmon come back a bit too early.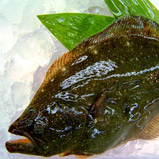 Hirame
(Halibut)
Hokkaido halibut is popular for its freshness and delicate white flesh..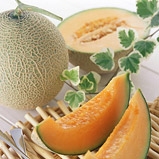 Melon
Yubari-shi and Furano are the finest producers of cantalope in Japan.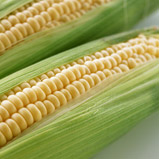 Tokibi
(corn)
Hokkaido's weather is perfect for corn.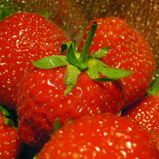 Ichigo
(strawberry)
You can enjoy strawberry picking from mid June to mid July in Pippu-cho.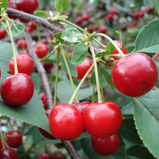 Sakuranbo
(cherry)
Hokkaido's range of hot to cold weather makes cherries very sweet.

Little Tip to help Enjoy The Summer
Summer Festivals in Hokkaido

The summer in Hokkaido is very short so everybody wants to enjoy the summer as much as possible. Therefore, there are more festivals during the summer than the winter here.

Here are some tips to make you a Matsuri (festival) expert in Hokkaido.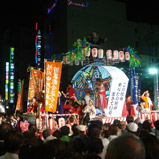 Matsuri
Matsuri means festival. Usually a festival involves showing a degree of appreciation for something, or celebrating something. Japanese people like to worship just about everything. There is even a festival to celebrate "hell" in Noboribetsu (a small city south of Asahikawa). It sounds a bit extraordinary, but it is nonetheless a festival, and essentially reflects people's desire to find some excuse to party and have a great time.